A propos de l'auteur illiyoun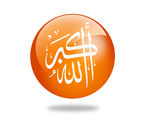 Marie Kettani
Email : Contactez-moi
Site Web : http://www.dailymotion.com/illiyoun/1
Pays : France
Ville : PARIS 7EME ARRONDISSEMENT
Code Postal : 75007

Quelques mots sur moi
Le Coran, lu en Français par Marie Kettani, permet aux nouvelles générations qui ne maîtrisent pas l'arabe, au point de ne pas comprendre le Coran en arabe, de s'approcher au mieux des paroles de Dieu, de les comprendre et de les mettre en application dans leur vie de tous les jours.

The Coran, read in French by Marie Kettani, allows new generations who don't know well Arab language, to get closer from God's words, to understand and behave accordingly to His will in their daily life.


Mes centres d'intérêt
je vous donne en vrac des mots qui forment mon " moi intérieur" une sorte d'alchimie qui fait que chaque être est unique: Dieu, Coran, internet, Facebook, Twitter, music, sports, photos, Gastronomie...
Mes films préférés
NCIS, MI5, 24 H, les experts, plus belle la vie...
Mes musiques préférées
oum kalthoum, Mohammed abdel wahab, Farid al atrash, Abdel halim hafez, Ben Harper, Bob Dylan, Bryans Adams, Jack Johnson, U2... Jean Ferrat, Brassens, Brel, Moustacki, Escuderos...
Mes livres préférés
coran, corano, corao, koran, kuran, koranen, Koraani, Quran, Коран, القرآن الكريم